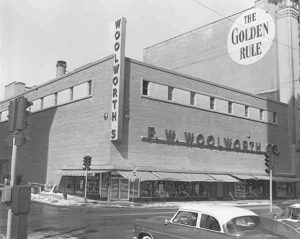 Built in 1955, the Woolworth's building was state of the art with air conditioning and escalators. It consisted of three floors plus a lower level.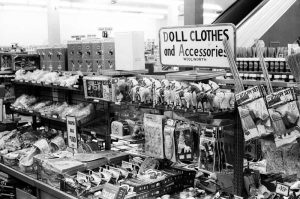 An iconic brand and a store that contributed to the economic vitality of downtown St. Paul for decades closed its doors in 1994.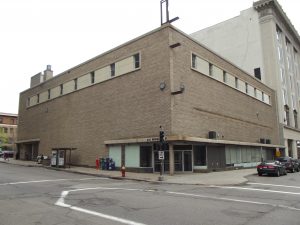 The building sat vacant until HFS Properties took control of the site in 2015 and started redevelopment plans.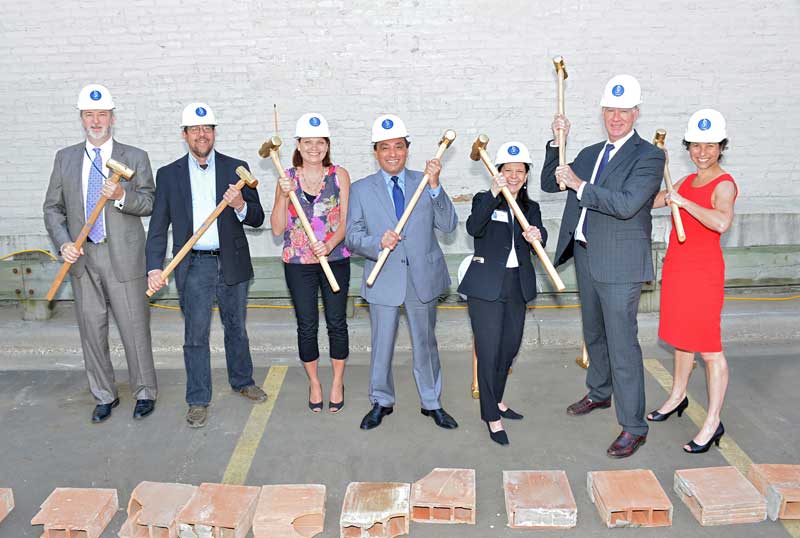 Ground is broken on a new take on office space – The 428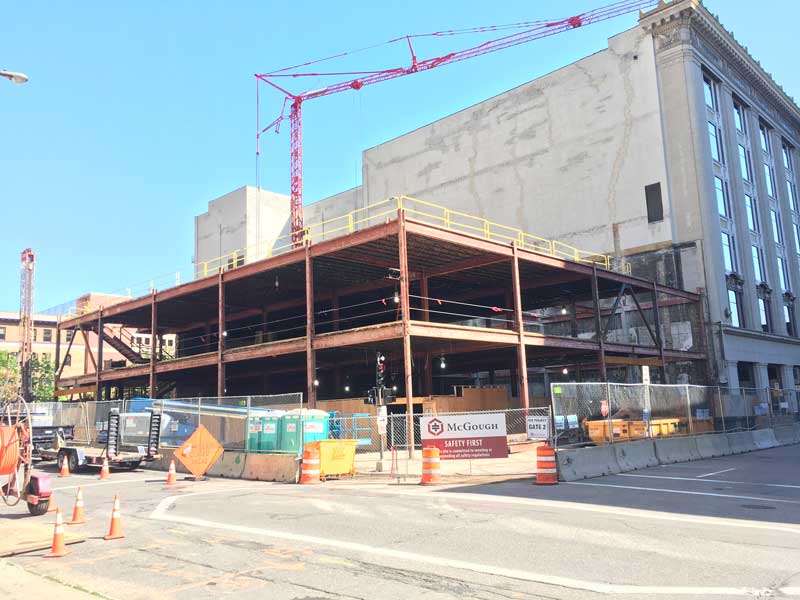 Exterior bricks from the Woolworth building are carefully removed and preserved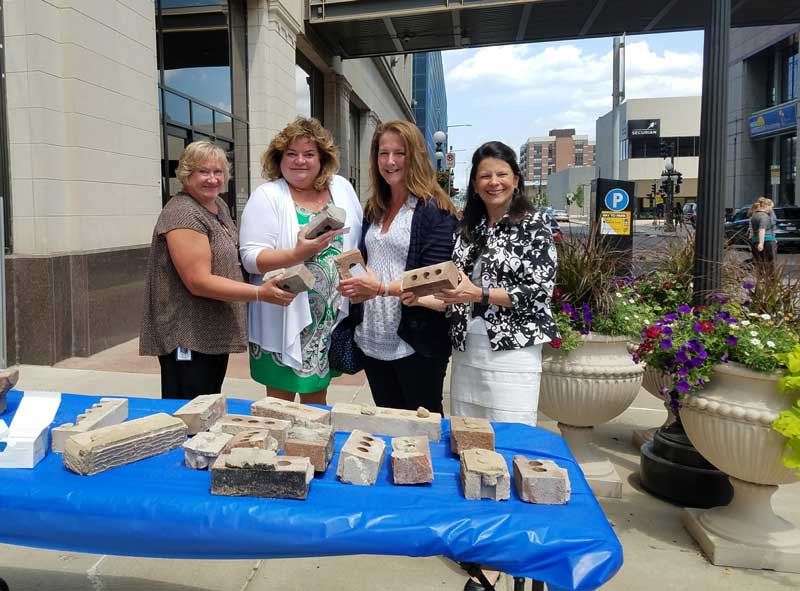 Nostalgia-lovers take home a piece of history at the brick giveaway event
New beams are set and three floors of beams preserved from the original Woolworth building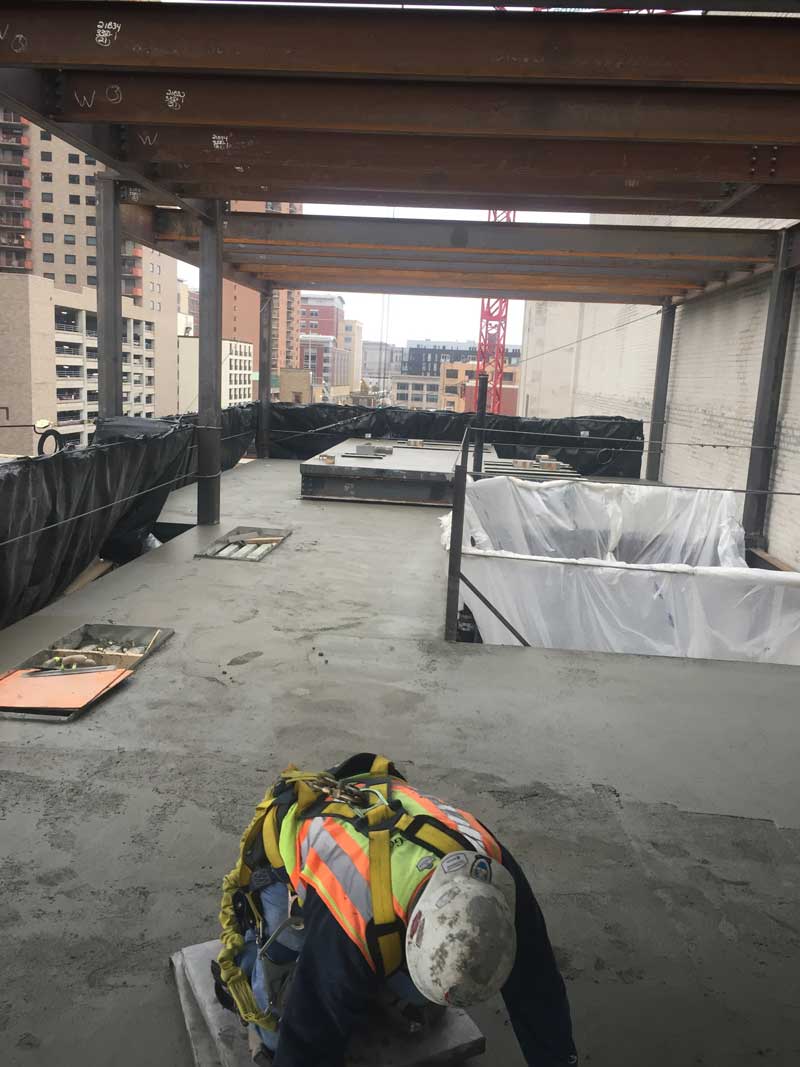 Construction continues with cool weather in the beginning of the month and warm near the end.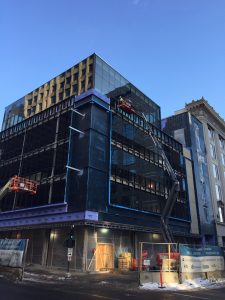 Glass installation and exterior finishes.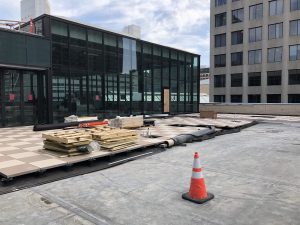 Finishing up the rooftop deck. Is it Summer yet??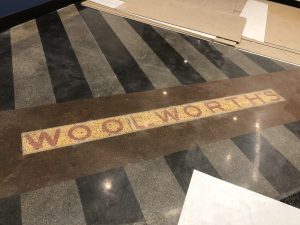 Working on the interior finishes including polishing the original terrazzo floor in the lobby area.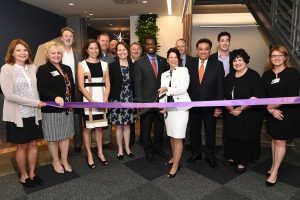 Grand opening ceremony and ribbon cutting. The 428 is ready for occupancy!!